GRP & GRE Lamination
---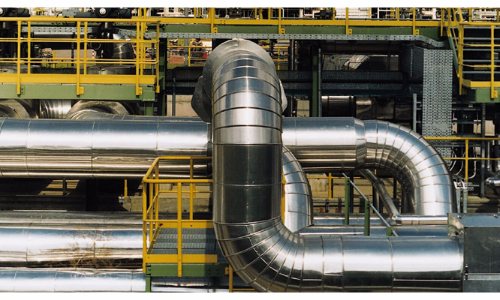 MIDDLE EAST PIPES is specialized in GRP and GRE pipe field jointing such as lamination, double bell coupling, adhesive & rubber seal lock joints, spools & fittings fabrication works. The company is also specialized in PVC & PPR, HDPE butt fusion and electro fusion jointing. We pride ourselves on our proven track record for effectively administering all our projects. This is due to effectively directing team members in the development of Technical skills, team work to ensure that all business requirements are met within budget restraints and time schedules.
MIDDLE EAST PIPES also carried out works like insitu lamination of chemical storage tanks and benching lamination. The company carries out field jointing of GRP, GRE pipes maintaining the quality and procedures of pipe manufacturer.
MIDDLE EAST PIPES is an establishment of professional Engineers and highly skilled Technicians who are the best in experience and Certified by well reputed leader Industry companies. We do lay, assemble, install, and maintain pipe systems, pipe supports, and related hydraulic and pneumatic equipment for steam, hot water, heating, cooling, lubricating, sprinkling, and industrial production and processing systems.
Excellence is our goal as well as our obligation to our clients. The company is made up of experts who make sure that our customers receive the best quality services and results. Through each process of the service provided by TECHNO LINE, we maintain and set the industry standards for integrity and professionalism.
Installation & Jointing
MIDDLE EAST PIPES is providing installation and jointing of the GRE & GRP pipelines. There are different kinds of joints possible in GRE & GRP pipelines for which we are providing jointing service. Some types of joints are,
GRP/GRE Lamination joint
Adhesive (cement) joint
Flanged and Stub End joint
Rubber seal lock joint
Threaded pipe joint
Inspection & Testing
MIDDLE EAST PIPES is committed to satisfying our customer's requirements and striving to exceed our customer's expectations, while being fully committed to continual improvement and to providing the highest quality services in our field. We are Experienced, Trained and Equipped with all instruments related with Inspection & Testing of pipelines & vessels.
MIDDLE EAST PIPES industrial Sandblasting & Protective Painting has been in business for more than 10 years servicing clients in various markets including light and heavy industrial. Our team, fully qualified personnel and experienced supervisors will not only ensure that your project is completed to specification, but also on time. We appreciate the fact that time is a commodity and take pride in our speed and quality of workmanship.
MIDDLE EAST PIPES' Sandblasting specializes in the following services:
Steel Structure
Storage Tanks
Pipe lines and many more
Our prices are always fair as we strive to build not only a successful business, but also lasting relationships with our clients. Commitment to time, quality of service and price will ensure our future as well as that of our clients.